About Mimis Kru Hair & Beauty Salon
Welcome to Mimiskru, the salon that offers it all under one roof. Professional staff within a professional salon, led by JO BLACK.
Products and services available range from; Olaplex, Wella, Fakebake, The Gel bottle BIAB, Eve Taylor beauty products, luscious lashes and WonderWaves styling tools.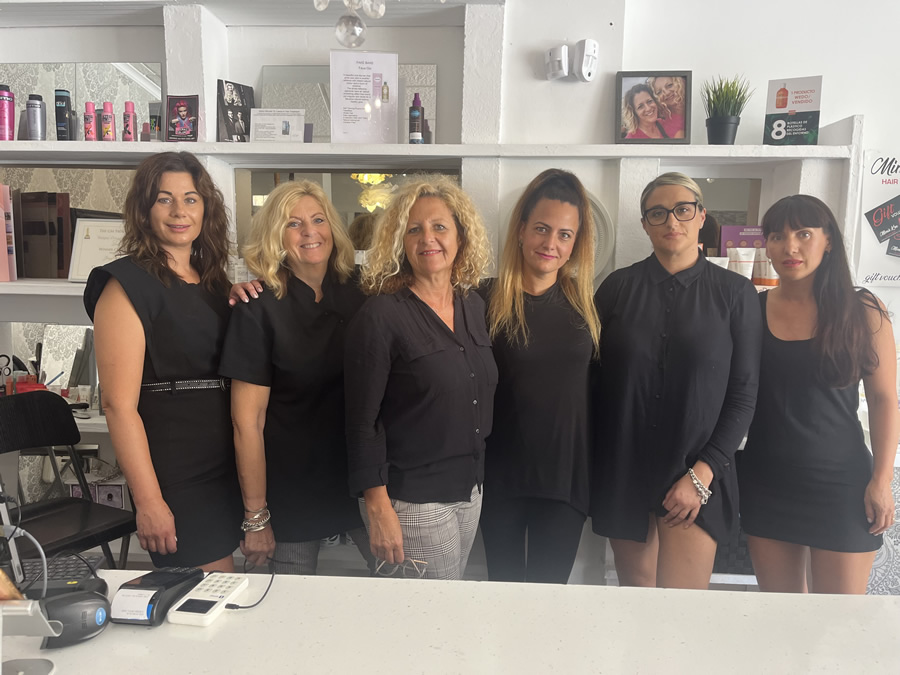 The team offer an amazing range of services from precision cutting, colouring with all the latest techniques, perming, straightening, blow drying, upstyles, wedding hair packages, hair extensions with Tape or Nano/micro rings, massage, nail extensions, pedicures, manicures, eyelash extensions, sugar waxing, intimate waxing, eyebrow eyelash tinting & waxing. Mimiskru also offer an online easy booking service for appointments, booking your hair and beauty treatments any time of day.
The success of this salon is led by Jo Black and her A team members, Emma, Lina, Kina & Svetlana. This is the Mimiskru family, offering class, comfort, and professionalism in each of their fields. A warm welcome and high quality service is found here at Mimiskru.
JO BLACK exercises her business attitude towards growing the salon and keeping up with the latest services, products and trends. All her staff members are annually on staff training courses with Wella, EveTaylor & The Gel Bottle.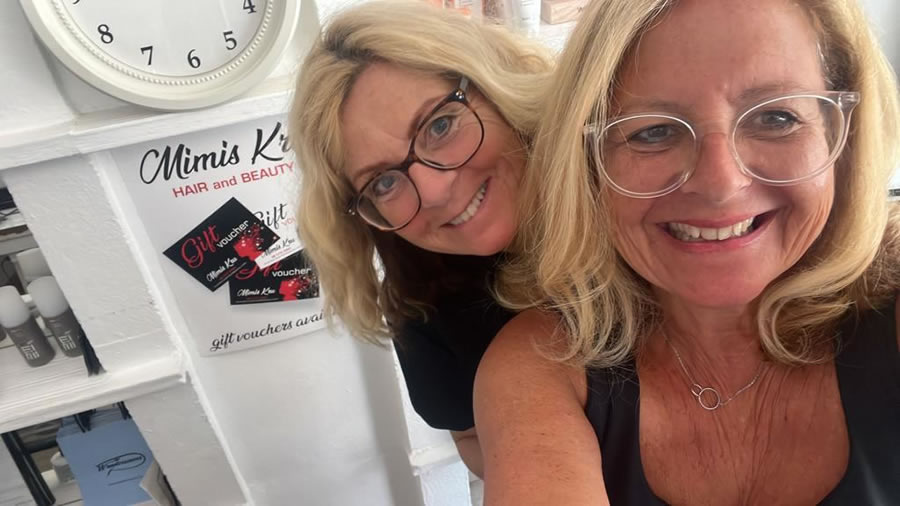 JO BLACK WEDDING HAIR SPECIALIST
Jo Black specialises in all Wedding Hair styles and works throughout the Cost Blanca North as well as further afield (including many weddings in the UK). Here are some recent testimonials:
Rebecca Philpott - August 10th
'Hi Jo! Thank you very very much for doing all of our hair on Thursday! We absolutely loved having you there to help us get ready in the morning, the girls all LOVED their hair and you too! Xxx'
(JO:) Me and my team were invited to the Marriot hotel to do wedding guests hair:
Karen Jackson - June 2023
'Jo - I wanted to thank you so much for all your help with our guests on the Sunday of Sophie's wedding. Everyone that had their appointments with you and your staff were so happy with their hair!! I hope that the day was worth your while. Thank you again ❤️❤️❤️'
Claire McNulty - May 2023
'Thank you so much Jo for the day! Everyone loved their hair and it lasted! Thank you so much!!!'
Aoife Keehan - 14th September 2022
'Jo,
Can I just tell you that you are one heck of a special lady! Besides all of us being thrilled with our hair, we loved spending the morning with you! I was probably the greatest pain in the neck you ever had the misfortune of coming across with no clue whatsoever what I wanted but I knew I could trust you as the professional and I was 100% correct! Thank you so much for everything!
On a side note, keep that man on his toes! He's lucky to have you,xxxxx
Aoife and all the Keehan ladies, xxxx'
Click here to view the Wedding Hair Gallery
MIMISKRU now have Marine Collagen Elixir!!! Glow radiantly, live beautifully!
Marine Collagen with Goji extract powder, aloe vera juice powder, acerola berry extract and chamomile extract that you take each day and delivers amazing results for the skin, hair and nails it helps to increase skin hydration by up to 91% improving skin elasticity and firmness.
See our Services Page for more information.
Everyone deserves the best hair day, every day & every hair type & hair colour can benefit from being healthier. OLAPLEX now in stock at MimisKru - Treatments in the salon and also for sale retail. See Services Page for more info.